Bon Balou
2006 Elite Hanoverian Stallion (2006-2015) - (Balou du Rouet x Argentinus x Landadel)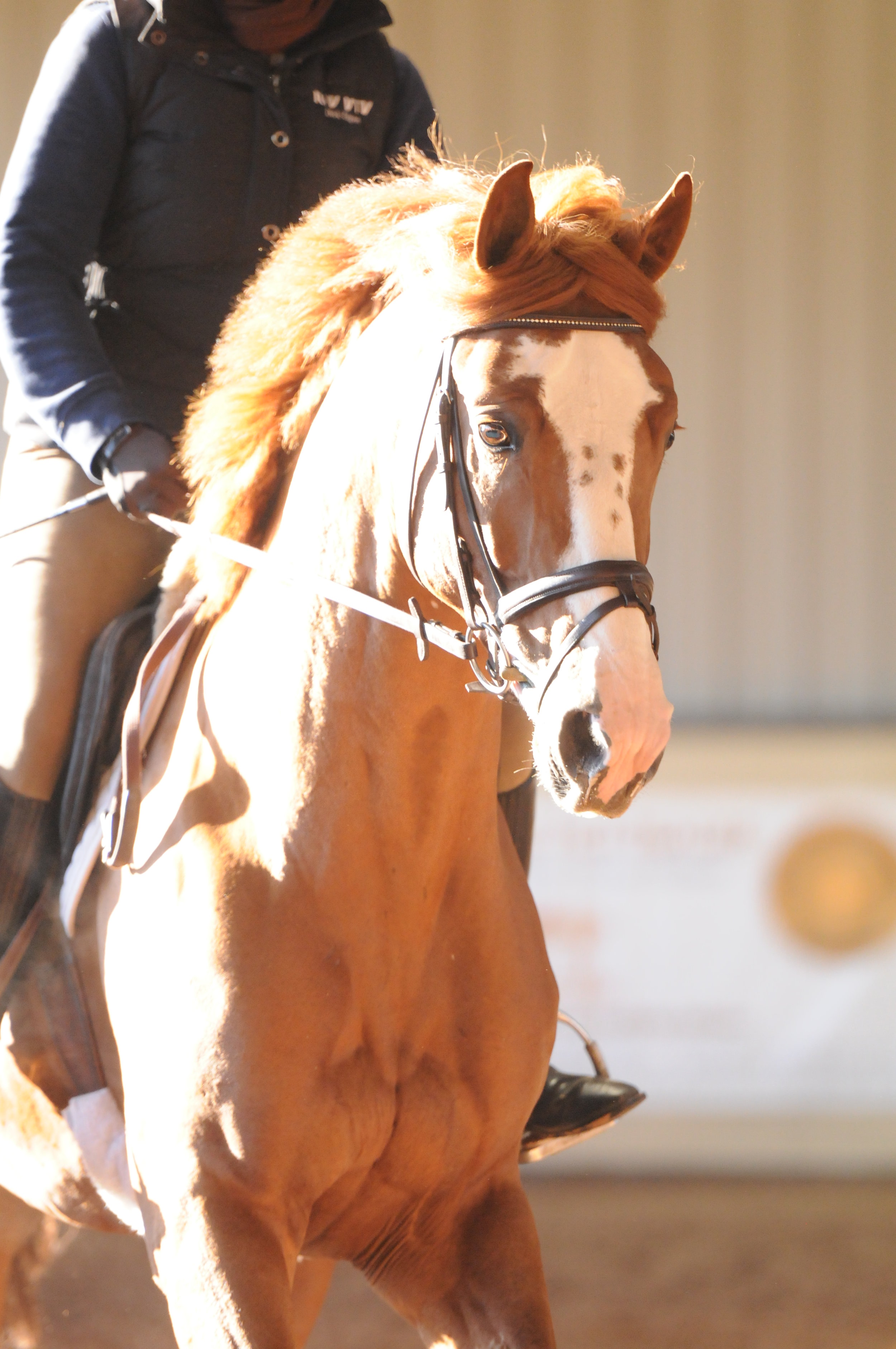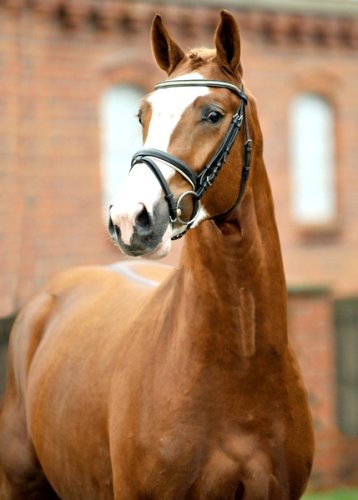 Fee: $1,200 USD per dose
Availability: Frozen Only
Height: 16.3 hh
Birth Year: 2006
Owner: Dreamscape Farm
Notes: EVA Negative
2012 70 Day Stallion Test Jumper Champion!!

Bon Balou was licensed Hanoverian in Verden in 2008, he is a modern framed horse with outstanding jumping ability combined with excellent, active paces as we well as an excellent temperament.
In 2009 Bon Balou won and placed in young horse classes. Also in 2009 Bon Balou successfully competed his 30 day test at Neustadt (Dosse), with very good scores in all categories, his overall score was 8.23, and his jumping index was 8.35. In 2011 Bon Balou was showing in the 5 yr old jumper division in Germany, and has recently shown and placed at M level (1.35 meter). Bon Balou will be showing in the 6 yr old Jumper Division in 2012.
Bon Balou's sire, Balou du Rouet, first showed his promise on his 30 day test where he gained a score of 9.2 for jumping. In 2005 scored the highest mark of 9.2 at the National Championships, making him one of Germany's top four licensed stallions. He is now competing at 1.50m and is the sire 10 licensed sons to date. Baloubet du Rouet wrote sporting history winning the World Cup finals three times in a row & was the individual Olympic Gold Medalist in 2004 as well as winning team Bronze in Sydney. Bon Balou's damsire is the legendary Argentinus (1980-2007), who was the youngest millionaire among Germany`s top sires and currently third ranked German stallion by the WBFSH. His progeny are successful in both jumping and dressage & incude Arko III, Air Jordan, Amsterdam, Armitage, August der Starke, A Jungle Prince, Albano, Anka & Aleppo. Bon Balou's grand dam, Larika, has also produced a full brother to La Belle, Air Force One (Argentinus), who is jumping 1.40m as a 7 yr old, as well as a licensed Oldenburg. as a licensed Oldenburg stallion Albatros (Acord II).
His grandsire sire, Landadel, (1982-1996), is regarded as the most outstanding son of the legendary Landgraf I and carries a double dose of the great stallion Ladykiller. He is known as an outstanding producer of top performing offspring in dressage and jumping. In the 2001 World Cups, Landadel was unique in producing representatives in both the dressage and jumping finals, with the exquisite Leondardo da Vinci in the dressage (Gonnelien Rothenberger), and in the jumping, Little Gun (Helena Weinberg). He is the sire of over 66 licensed sons including Landor S and among others he is the grandsire of Dressage Grand Prix and performance test winner August der Starke (Argentinus) and Stedinger. Great grand dam Morika produced the licensed brothers Quinnus I & II by Quidams Rubin. Bon Balou's four year old full sister, St Pr A Baquita, was Champion showjumping mare at the 2009 Herwart von der Decken-Schau.
Bon Balou was named the Jumper Champion this past weekend at the 70 day stallion test at Silver Creek Farm in OK. He scored an impressive 125.04 (with a 5% deduction taken off) for 1st place. Bon Balou was also 3rd overall. Bon Balou was 8th in the dressage in a tightly bunched group. We have posted some test highlights In the jumping he put up some amazing scores Jumping Rideablilty "10" (which means both test riders scored him a 10 on rideability and show jumping ability) Free-jumping Test Judges "10" scope "9.5" technique, total "9.75", Cross Country Gallop Test Judges "9.5",Cross Country Jumping "9"," Free Jumping Training judge "10", Training Judge Stadium jumping "9" Training Judge Cross Country Jumping "8.50" Finals Test Judges Trot "8.5" Canter "9", dressage test ridera rideability "8" Training Judge Walk "8" trot "8" Canter "8.50" Cross Country Gallop "9.0" Rideability "8.50" Character "9" Willingness to work "9" Bon Balou showed a very well rounded test putting up big jumping scores as well, as very good gait scores, he also showed very good rideability and a good mind..
Foals are Eligible for Registration
American Hanoverian (also AHS Jumper Breeding Program)

Hanoverian Verband

German Oldenburg Verband

OS – Springpferdezuchtverband Oldenburg International

Westfalen Verband

sBs Class A Stallion

Canadian Sport Horse

Canadian Warmblood

Danish Warmblood

Swedish Warmblood

KWPN-NA (Reg A)

ISR/Old NA Star Award
For more information about Bon Balou please